Starting your immigration journey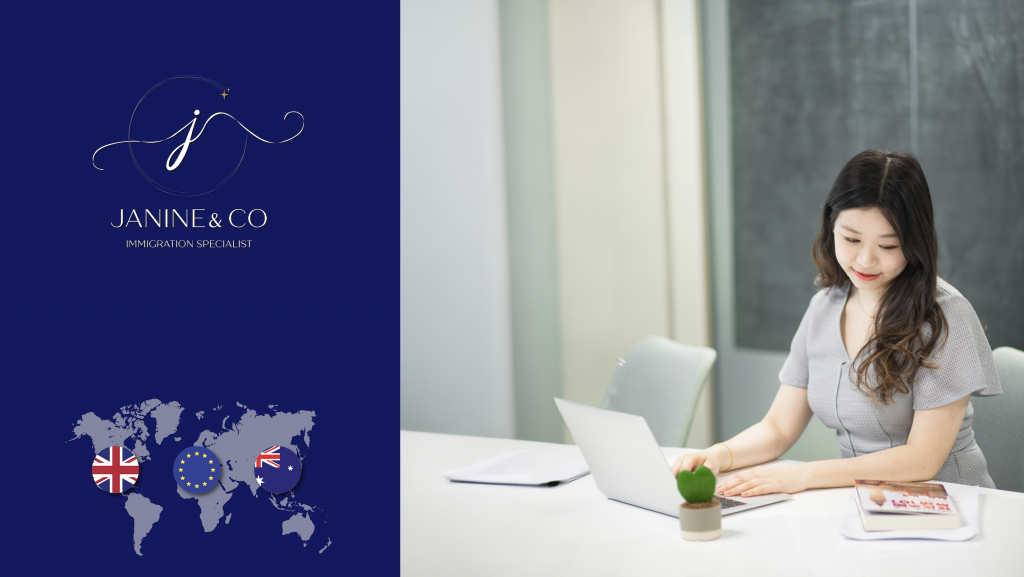 "As we approach the 10th anniversary of our company's establishment, we are delighted to announce that our immigration services have officially expanded from the UK to the European Union (Ireland, Portugal, Malta) and Australia to cater to the needs of different clients. 
In this brand transformation, we have updated the company's name to "Janine & Co Immigration Specialist", with each branch specializing in UK immigration law, EU immigration law, and Australian immigration law, respectively.
The newly designed logo of our company takes inspiration from the circular shape of the Earth, representing our commitment to providing services that encompass the whole world. The golden stars in the corners symbolize every client who wishes to relocate, with the hope that they can find a suitable place to live with our assistance.
I would like to take this opportunity to express my heartfelt gratitude for each of your support in achieving this significant milestone. In the future, we will continue to embrace our original intentions and vision as we walk alongside you."
– Janine Miu, Founder and Director of Janine & Co Immigration Specialist